School of Ministry
Get equipped and empowered to become a licensed minister or chaplain in Florida.
The Pursue Life School of Ministry exists to equip and empower individuals with the knowledge, skills, and spiritual foundation that will enable them to become licensed ministers and chaplains in the state of Florida.
Aligned with the vision and core values of Pursue Life Church, our purpose is to prepare dedicated individuals to serve as compassionate and impactful leaders within their communities.
Through comprehensive education and practical training, we aim to foster a generation of difference makers who embody the values of relevance, evangelism, community, discipleship, and excellence. By nurturing a deep understanding of faith, hope, love, and transforming power, our graduates will effectively guide others to know and follow Jesus.
Download the free Pursue Life App to access the School of Ministry application form. Fill out all required fields with accurate information to ensure a smooth registration process.
Along with your application, a non-refundable application fee of $25 is required. This fee covers administrative costs and ensures your application is processed efficiently. Payment details will be provided on the application page.
Prepare a comprehensive resume that highlights your educational background, work experience, and any relevant skills or qualifications. This will help us better understand your unique journey and aspirations.
Your statement of purpose is a crucial component of your application. In this document, articulate your personal call to or desire for ministry. Share your story, your motivations, and how you envision making a positive impact through your ministry journey.
Once you have completed these steps, our admissions team will review your application and supporting documents. We encourage you to approach this process with authenticity and enthusiasm, as we are excited to learn about your aspirations and how you align with the values and mission of Pursue Life School of Ministry. Your journey toward becoming a licensed minister or chaplain starts here, and we look forward to joining you on this path of growth, learning, and service.
What about tuition and fees?
Students are responsible for paying for course textbooks and there is a $50 tuition fee each semester. Many of the textbooks have used and affordable copies available online.
What courses do you offer?
SEMESTER 1
Beginning Christianity
God Given Destiny
Spiritual Leadership
Fundamentals of Prayer
SEMESTER 2
Old Testament Survey
New Testament Survey
Church History
SEMESTER 3
SEMESTER 4
Evangelism
Apologetics
Homiletics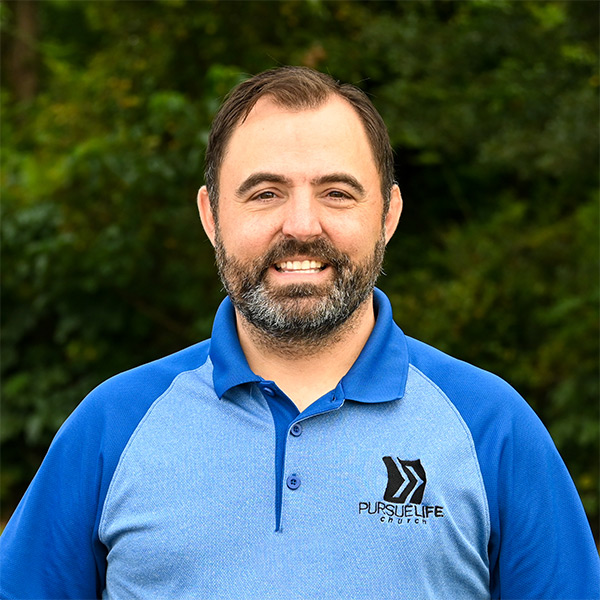 Christopher Wirth, PhD, CHES
Dr. Wirth serves as an Associate Pastor and faculty member at Pursue Life School of Ministry. He completed the Pursue Life School of Ministry in May of 2018 and has continued to maintain his credentials as a Licensed Minister in the state of Florida through Pursue Life Church, Inc.
His academic journey includes a bachelor's degree in physical education teacher education from the University of Wyoming, a master's degree in sport pedagogy, and a doctorate in health and human performance from the University of Florida. He is currently an Assistant Professor of Clinical Practice at the University of West Florida and serves as the chair of the Department of Movement Sciences and Health.