New to PLC?
We'd love to have you as our guest!
Helpful Info For Your Visit
What should I wear?
We are a casual church. We have business people who wear sports coats and others who wear jeans and flip flops. At PLC, we want you to be yourself. Come as you are!
Is there childcare?
Absolutely! Infants through 5th graders enjoy a safe and secure environment that's more than just childcare–it's children's church. Every week our children's ministry team plants life-giving seeds from God's word into your kiddos!
When you arrive at our Kids Life Check-in Station, we'll ask for some basic information about you and your child, as well as any special instructions about allergies or special needs. You and your child will be given matching stickers with a unique code that is exclusive to you and your child. When it's time to check out, bring your sticker so we can match it to the nametag your child is wearing.
In addition to our secure check-in process, every team member and staff is required to provide a background check prior to serving.
What if my child has special needs?
We provide special needs ministry for families with babies all the way up through elementary aged children. Your child will be cared for by our amazing team of people who have training and experience with special needs.
Do you have coffee and snacks available?
We know Sunday mornings can feel especially early. That's why we offer FREE fresh brewed coffee, tea and bottled water, along with free donuts from a local bakery, muffins and other snacks.
Are you going to ask for money?
We do believe in the principle of tithing, giving, and generosity. As our guest though, there is no expectation for you to give. As you become a part of our church we believe an extension of worship is giving back to God for the work of the ministry.
Are you going to hassle me to come back?
No way! We have a hassle-free guarantee. When you fill out a connection card, your information is safe with us. We will follow up to thank you for visiting with us but that's it. Of course we want you to come back but we promise not to bug you.
Have more questions?
If you have more questions or want to let us know you're coming, please fill out the contact form below! We can't wait to hang out with you this Sunday!
How can we help with your visit?

Let us know what questions you have and we'll reach out as soon as possible.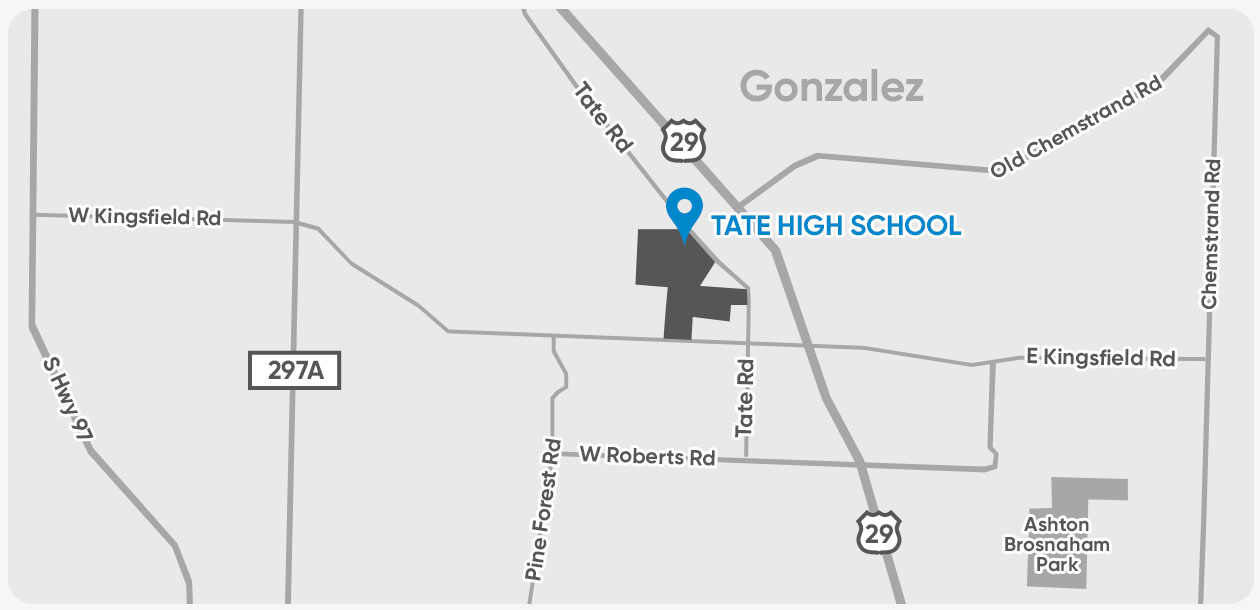 PLC Sunday Experience
Tate High School Cafeteria
1771 Tate Rd.
Cantonment, FL 32533
PLC Admin Offices
8180 Pensacola Blvd., Suite 204
Pensacola, FL 32534